Skylight is a structure that allows light on the roof to travel to the interior of a building. It is an environmentally friendly solution to brightening residential or commercial buildings. Using natural light rather than electricity as a light source saves energy.
Aluminium structure is light in weight and exhibits maintenance free characteristics. Hence, we use aluminium for any project where an ethical structure, which covers large area is needed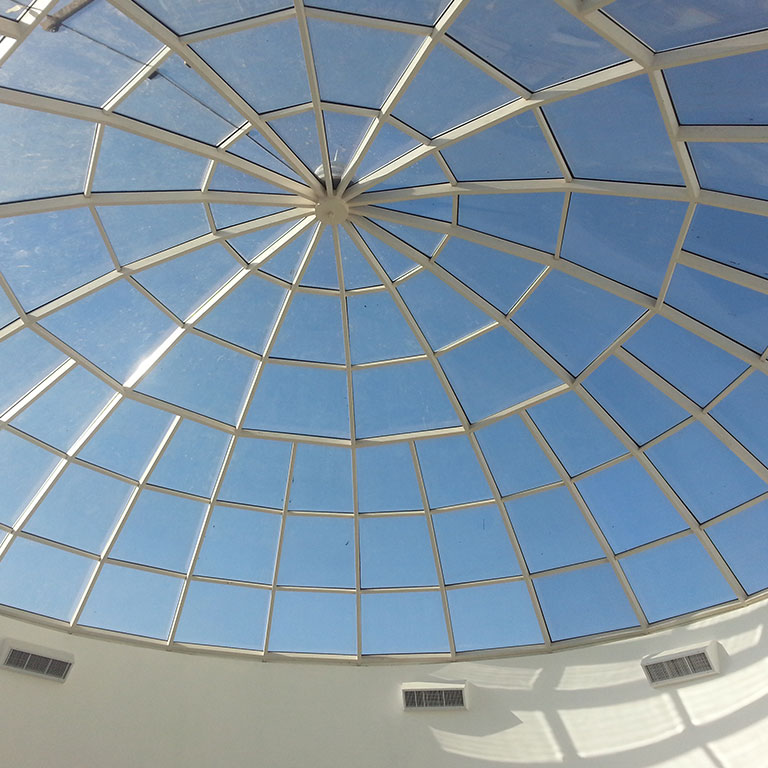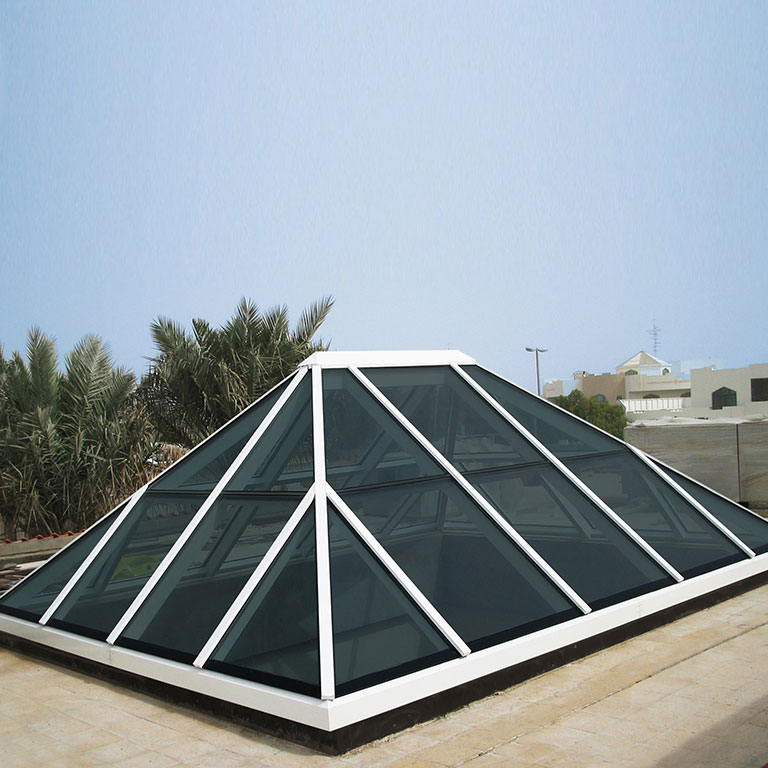 There are many styles in skylights namely flat, domed, pyramid, single panel, and so on. Sea Star Engineering provides customized skylight facilities.  You can tell us the design of the skylight you need for your home or business and we will customize and cater according to your desire.
Dome skylights are an eye-catching way to incorporate natural light in a room. These curved skylights were a huge trend back in the day, and are still fairly popular today.
While dome skylights were a big hit about twenty years ago, flat skylights have become increasingly popular in recent times. The design of a flat skylight allows it to easily align with your roof, giving it a seamless flow. Flat skylights add more of a modern feel to a home or business, all while offering practically the same benefits of a dome skylight.
Typically, a Skylight can last between 8 to 15 years, depending on how well it is installed and the quality of skylights manufacturing.
Dedicated Customer Teams & Fast Services