Sea Star Engineering can supply standard, easy to use traversing suspension trolleys used in conjunction with self-hoisting platforms.
A roof trolley provides a suspension point for a self-hoisting platform (platform mounted winches). The trolley provides a counterweighted design allowing traversing on either rails or a concrete surface. These units are usually economical only when sharing the self-hoisting platform between several similar systems and are recommended up to a maximum building height of 40m.
Types of BMU Roof Trolley are:
Roof Trolley running on dual track.
Roof trolley running on concrete runway.
Fixed BMU Roof Machine.
Roof Trolley running on parapet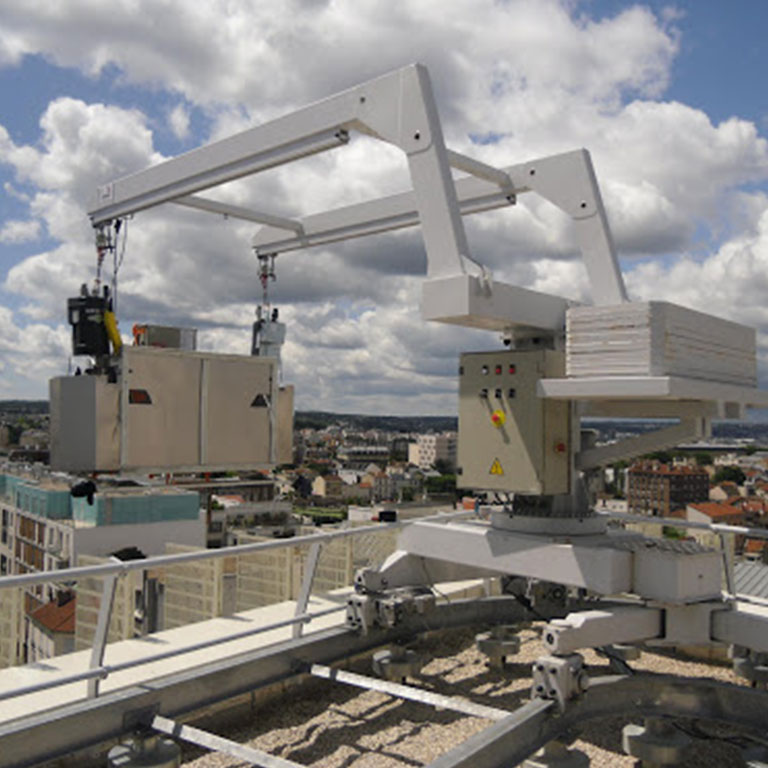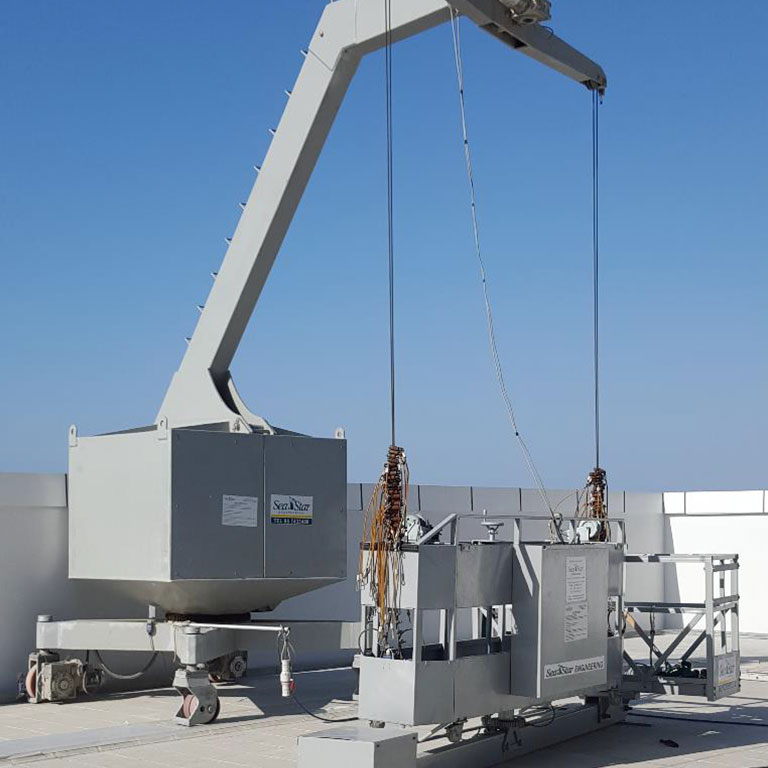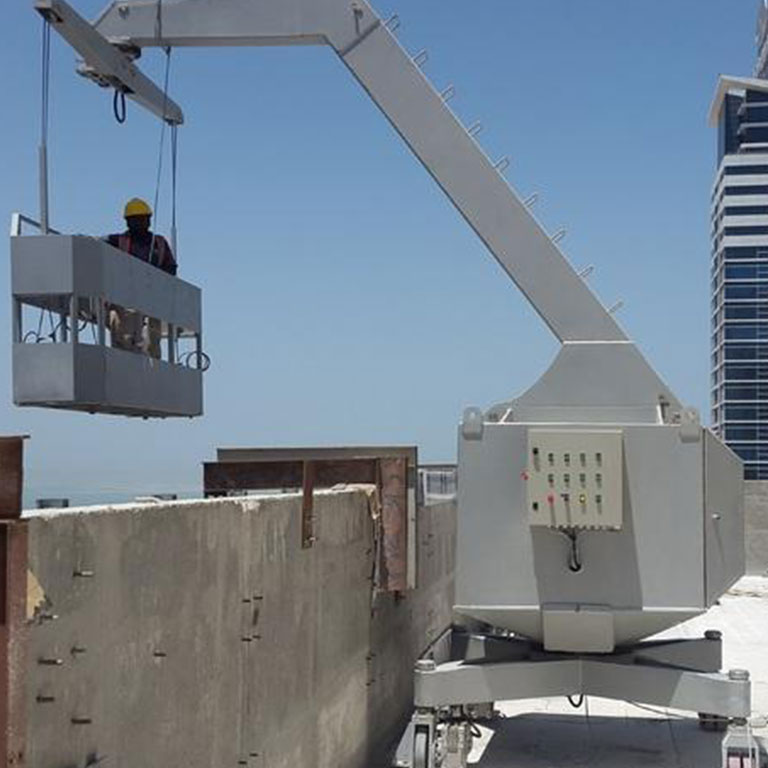 Sea Star Engineering LLC provides roof trolleys which are an excellent solution for light roofs and double facades. They offer a non-visual facade access solution for every building. The roof trolley does not disturb facade aesthetics as it is hidden on the top of the building. Therefore, the roof trolley system is chosen if monorails are not accepted on the facade.
Roof trolleys are used in conjunction with a Sea Star BMU cradle or suspended platform. Thanks to the low weight of the roof trolley, it is well suited for light roof structures.
The roof trolleys can even climb on inclined roofs making it the perfect solution for the most complex buildings. The roof trolley is traversing on  aluminium tracks which can be bent according to the building shape.
Dedicated Customer Teams & Fast Services