Sea Star Engineering self-powered cradle, are fully automatic roof cars,that offer a highly adaptable and versatile option which can deliver a cost effective solution and can also help overcome challenging architectural features in more complex projects.
Specifications:
CONSTRUCTION: All steel, fully welded, Aluminium Cladded
FRAME FINISH: Hot Dip Galvanised
CLADDING: Aluminium Sheet
WINCHES: Sea Star Eng(SSE Hoist)/Ketong/Power climber
POWER SUPPLY : 380/415v, 3ph, 50Hz, 16 amp.
HOIST SPEED : 8.5 M/MIN
SUSPENSION WIRES: 8mm Performed Galvanised steel
SWL : 200 kg, 2 persons only
UNLADEN : 280 Kg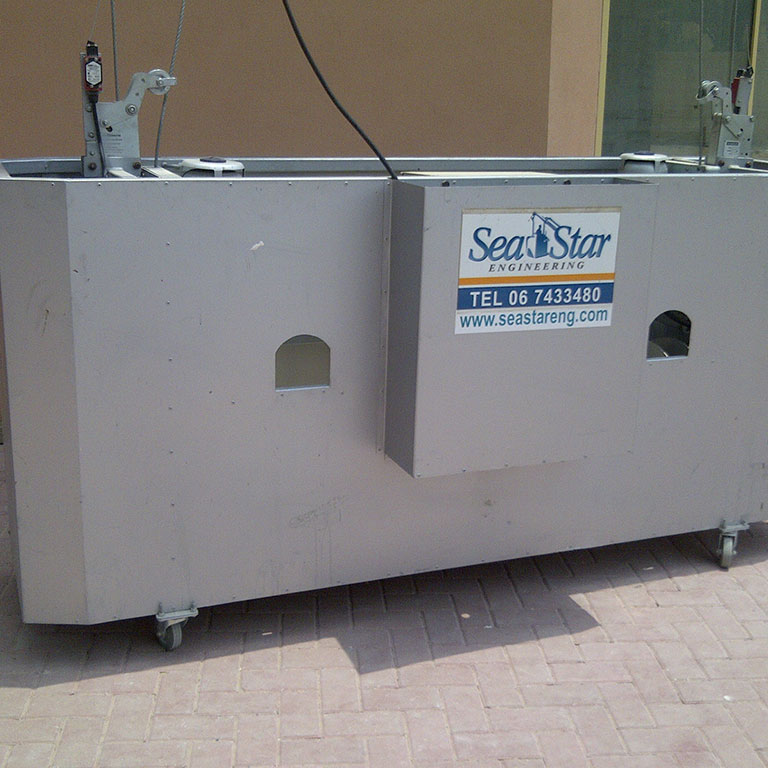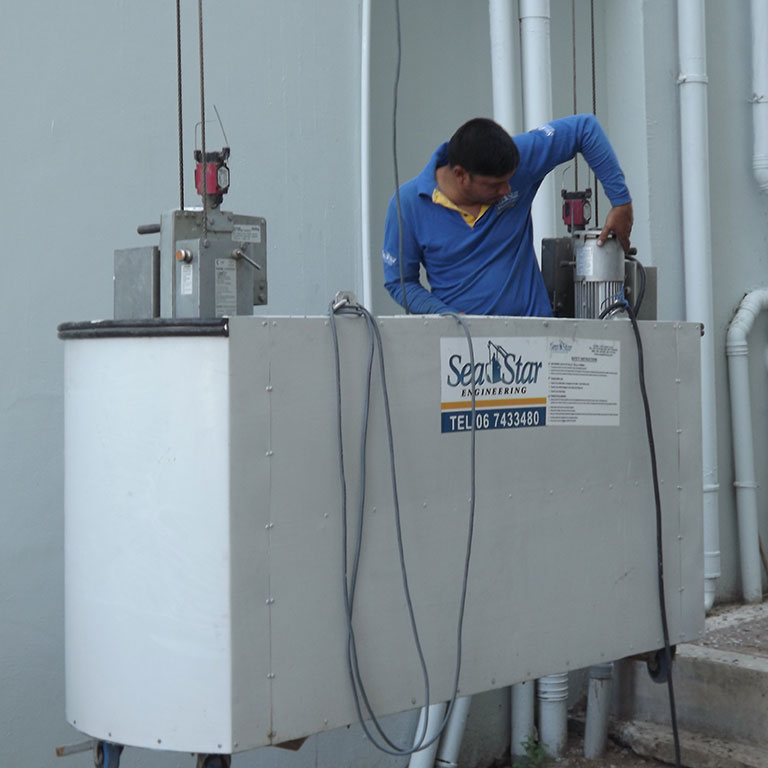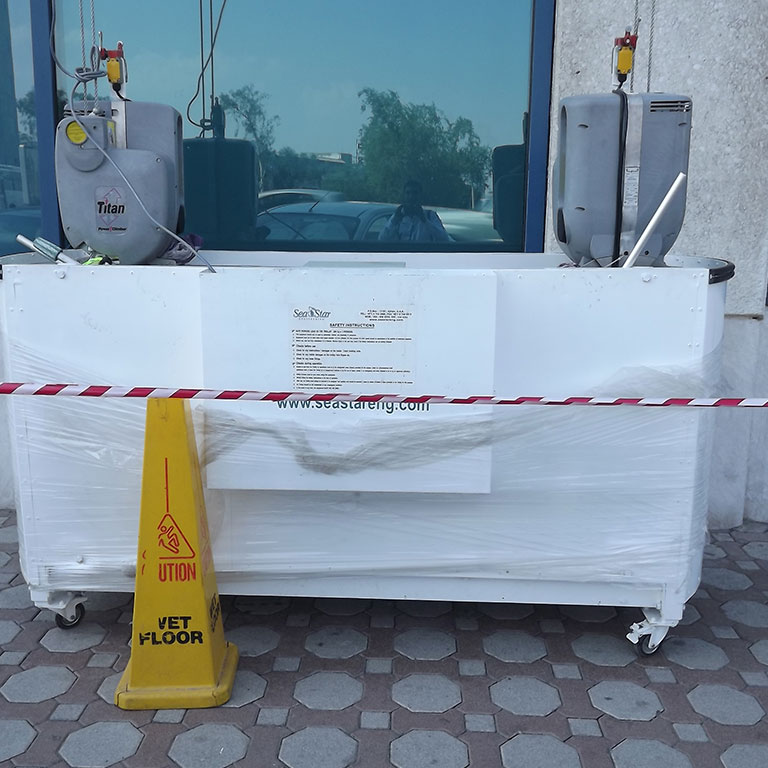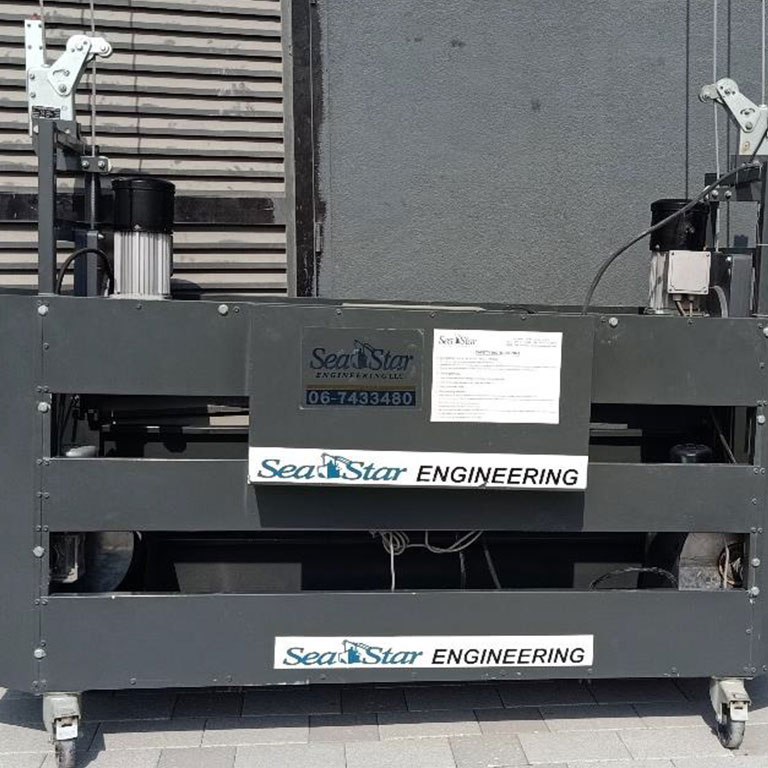 In many instances, there is limited roof space available for a permanent, roof-mounted BMU. This might be due to the design of the building itself or because roof space is required to accommodate other uses such as a sky-garden, elevator equipment or solar panels. Get in contact with us so that we can explain how the versatility of self-powered building access units can provide the answer to these issues.
self-powered cradles can also be suspended from a monorail or from davits, adding to their adaptability for a number of architectural challenges. Depending on the challenges presented by the building, a monorail track can be configured to run horizontally, vertically or on an inclined surface. A monorail can be a particularly desirable and flexible solution where the technical and aesthetic challenges of the building go beyond what is achievable with standard facade access systems. For instance where the design of the building requires the machines and track to be hidden or integrated seamlessly with the facade.
They are often thought of as an economical solution for buildings of lower complexity, the adaptability, versatility and compact size.
Dedicated Customer Teams & Fast Services