Powder Coating is considered as one of the best coating methods due to its extreme resistance to chipping, flaking, corrosion, solvents, and wear and tear. Powder coating method is considered as a superior protective coating method for all metal products because of its durability and perfect finishing.
Sea Star Engineering LLC. Make sure that each piece that we coat is prepared through methods such as stripping, degreasing, etc. to ensure a clean surface ready for coating.
We apply the powder on the piece and then bake it which then results in hard, smooth, paint-like finish. The finishing is so exquisite that the powder coat will bend with the metal if the metal is dented or struck.
These versatile properties of powder coating make it both decorative and practical for variety of needs.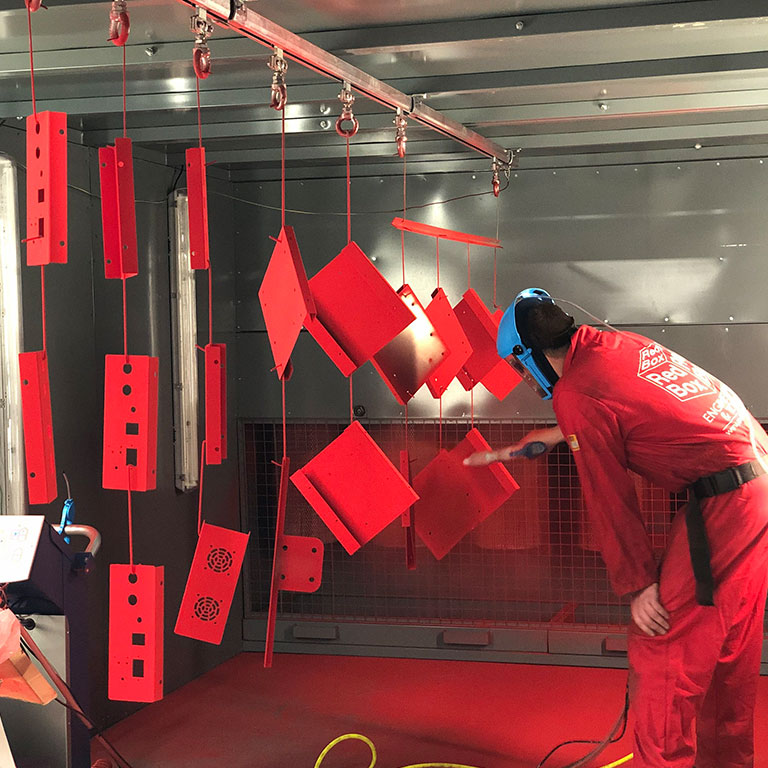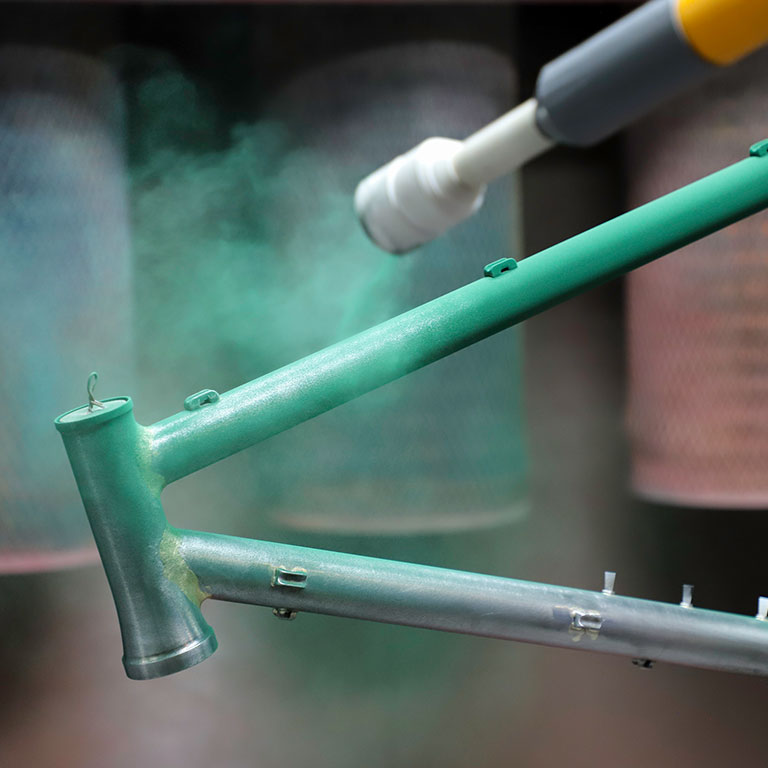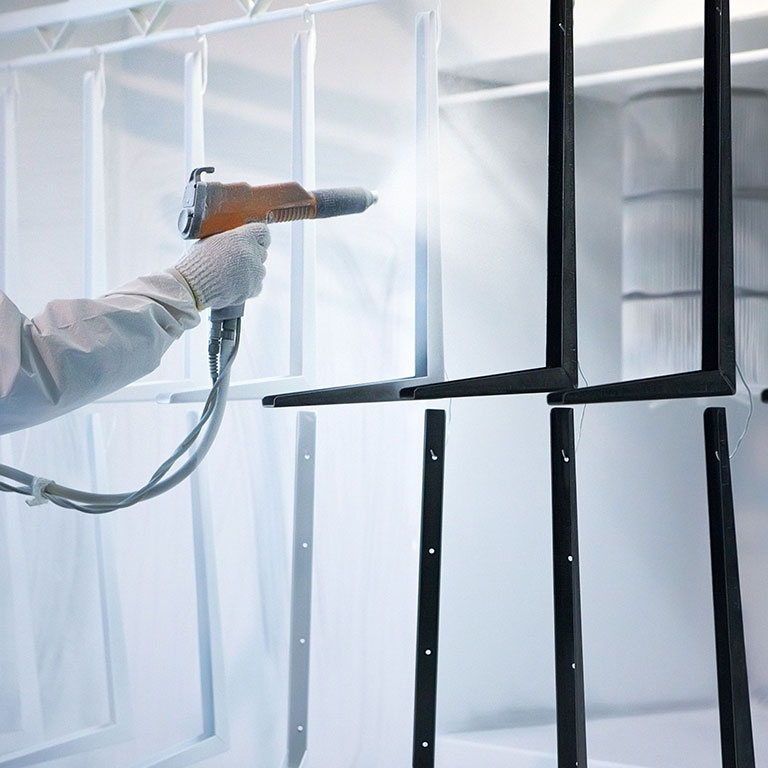 Metal, which can withstand 400°F and can conduct electricity can be powder coated. 
Such as: 
Patio & Lawn Furniture
Interior Design Projects
Sculpture & Metalwork
Indoor Furniture
Household Fixtures
Plumbing Fixtures
Lighting Products
Fans, Fan Blades
Metal Stampings
Wire Products
Sheet Metal
Castings & Tubing's
Bicycle Parts
Automotive Parts & Trim
Wheels: Colour & Clear Coatings
Motorcycle & Chassis Parts
Tailpipes (Heat Resistant Coating)
Exercise Equipment & Weights
Military Applications
Aerospace
And many more……
Most jobs are done within a few days.depending on your needs.
Huge selection of colours in stock – and custom colours to fit your any need.
Durable surface offers protection from the elements 3-5 times longer than paint!
Uniform coverage – minimal colour fading – with a variety of textures and styles.
Lasting Quality.
Attractive Finish.
Unlimited Colours.
Huge Furnace/Oven for large products painting.
Powder coating is a high-quality finish found on thousands of products you come in contact with each day.  Powder coating protects the roughest, toughest machinery as well as the household items you depend on daily.  It provides a more durable finish than liquid paints can offer, while still providing an attractive finish.  Powder coated products are more resistant to diminished coating quality as a result of impact, moisture, chemicals, ultraviolet light, and other extreme weather conditions. In turn, this reduces the risk of scratches, chipping, abrasions, corrosion, fading, and other wear issues.
It's tough. It looks great. And it lasts a long, long time.  In addition to being durable, powder coating is an attractive choice due to environmental advantages.
Dedicated Customer Teams & Fast Services